The Coffee Ride roasts by hand and delivers by bike. It's so old fashioned, it's new again.
I've been a fan of the coffee from The Coffee Ride for a while now – but after learning that the owner's grandfather used to be a milkman himself, I knew this would be a fun personal project and we had to make something happen.
Over the course of a few days we shot video and photo around Boulder, doing our best to channel our inner Norman Rockwell. Favors were called in, bottles of Michter's bourbon were exchanged, and we drove around Boulder filming from a restored Austrian military vehicle (as one does).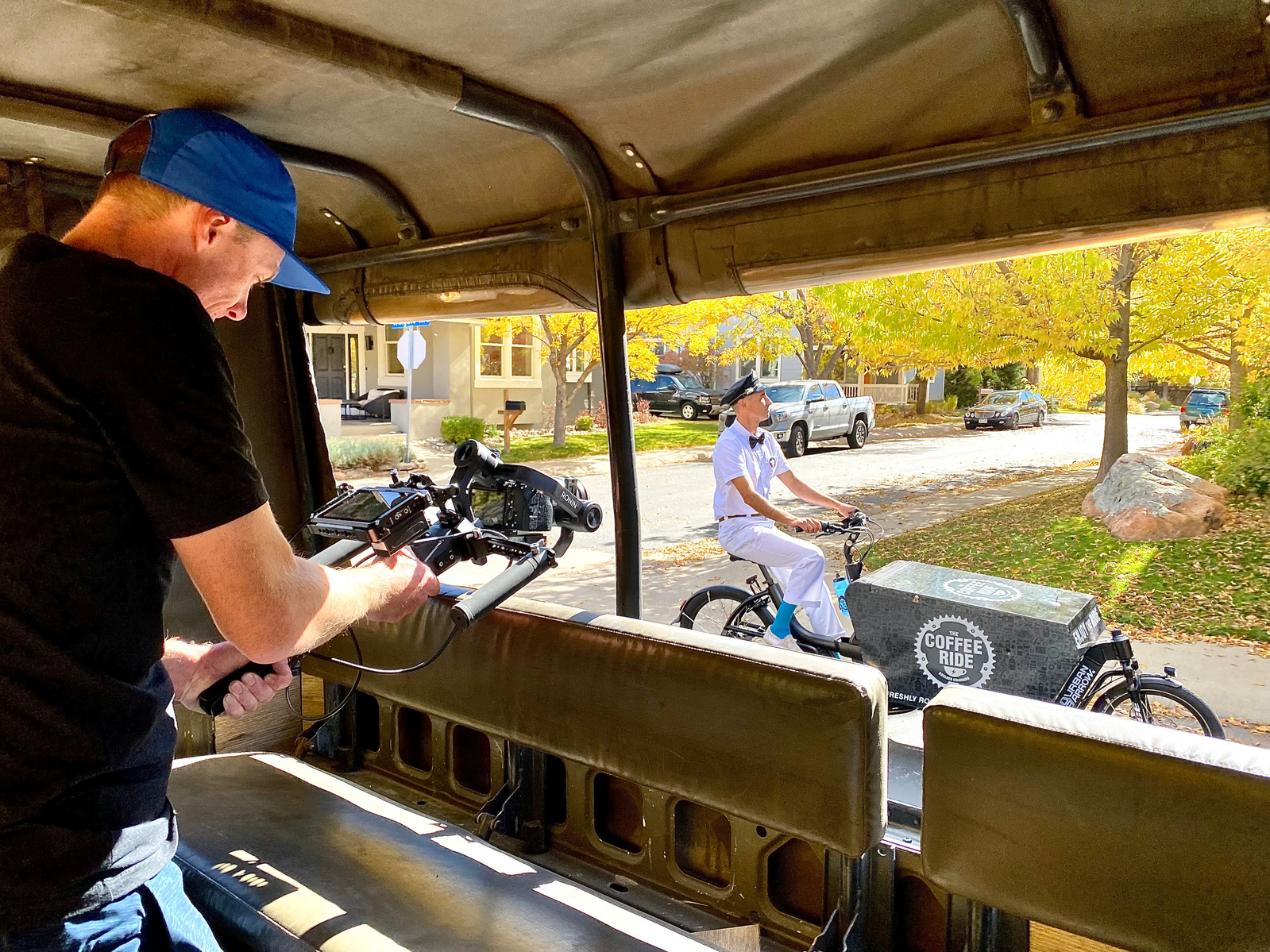 As far as gear went, being a one man band on this shoot meant I had to be nimble. I used my Sony a7R IV for photos, Sony a7S III for video, and a mix of Sony lenses.
I really wanted the photos to have a Norman Rockwell feel to them, so I had a mix of Profoto flashes and modifiers going, and my goal was to use everything for a specific purpose with a mix of hard light and soft light to fill in.

None of this would have been possible without Josh Crane, owner of The Coffee Ride, being willing to ham it up for the camera and make something fun together.
You should pick up a bag of my favorite blend, The Daily Grind, if you enjoyed seeing what we made as much as we enjoyed making it.
You can even use promo code 'milkman' at checkout to save 20% off of your first order.